Enrichment Programs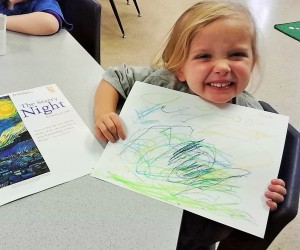 We may be filled with young students but we offer a whole lot!
In addition to religion taught to all of our students, we also provide Technology, Art and Physical Education class for all students and Spanish for our Kindergarten, Pre-Kindergarten and Preschool students!
STAFF: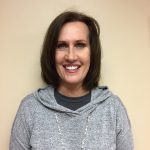 Mrs. Grogg – Phys Ed. Teacher
"More than 90% of a person's brain is formed by age 5, making regular physical activity an integral part in helping children grow, thrive and learn. Research shows physical education enhances learning capacity, memory, attention, decision making, and multitasking capability. And….OLB physical education is just plain FUN!"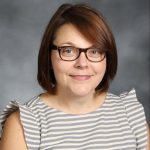 Mrs. Suzy – Art Teacher
"By talking about an artist, artwork, medium and/or an event we include connections to history, math, science and language arts. Art also helps the brain remember information in another way. Art challenges us to think about the world around us through kinetic experiences as well as improve fine motor skills and express emotions and develop positive self esteem and efficacy."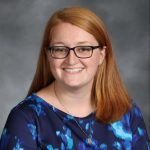 Miss Courtney– Spanish and Religion Teacher
"Religion in the kindergarten year sets the foundation for continued faith formation and life in the Church. At OLB, we give students a comprehensive religious education encompassing all aspects of the rich Catholic tradition. We learn about the holy sacrifice of the Mass and the liturgical seasons, the lives of the Saints as our models in faith, the stories of the Bible, our role as a part of God's family and the basis of personal prayer and a relationship with God our Father".
"Children's brains are made to absorb information, and during the early childhood years they have a particular affinity for language. Our Preschool, Pre-Kindergarten, and Kindergarten OLBers have the opportunity to learn the basics of Spanish language and culture. Through call and response, movement, writing and coloring, songs, and even technology, our students are learning to speak in another language about the objects and people they see and use every day".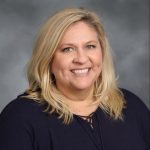 Mrs. Janelle – Library Teacher
"We have just implemented a new library system! We are very excited to teach our students more about how a library works and how to search for books just like at their local library. Language plays a critical role in all of children's learning. Literacy learning develops strong oral vocabulary and awareness of the structure, or grammar of books. Reading also helps children hear sounds in words and put together words in meaningful ways."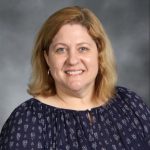 Miss Gina – Technology Teacher
"Our Technology room has gone through a transformation and is now a more functional, ergonomic and kid friendly environment! With the use of Tablets, Smartboards and computers, children at Our Lady of Bethlehem can effectively learn by using a variety of techniques and develop skills such as cognitive math and language."