Summer Program
We are no longer accepting Summer Program registrations for 2023
Our Summer Program is designed for children age three through Grade 6 and provides the opportunity to have fun, learn, grow in faith and make new friendships.
Our Lady of Bethlehem's Summer Program begins on Wednesday, June 7, 2023 and ends Wednesday, August 16. We are open weekdays from 7am – 6pm.
Families have flexibility in the number of days per week that their child can participate.
5 days per week………..$265/per week
4 days……………………..$245
3 days……………………..$225
2 days……………………..$205
Complete and submit a Registration and Application to Mr. Chris [email protected].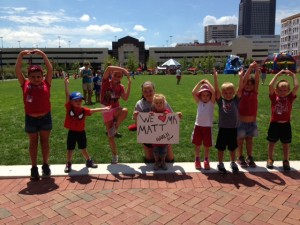 – There is a $100 non-refundable fee per student at the time of registration to cover expenses related to swimming, field trips, themed lunches, program shirt and much more. Checks may be made payable to "Our Lady of Bethlehem".
– 50% vacation week tuition discount available for students who participate in the Summer Program and year-round Childcare. Vacation discounts do not apply to Infant and Toddler Care.
– Families who have three or more children enrolled receive a 50% discount for one child's summer weekly tuition.
– A Registration and Application form for each child is required (available through the above links).
– For any new students, an original birth or baptismal certificate must be presented to the office at the time of registration.